Day One
Last Updated 31 May 2012 by Harry Ward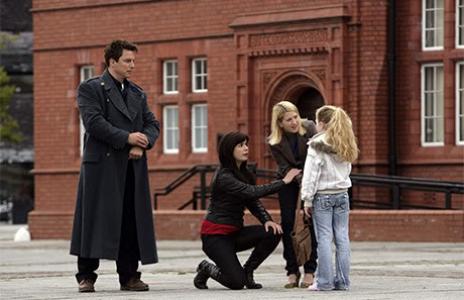 Day One
Story Number: 27 (3.1)


Writer:
Russell T Davies
Director:
Euros Lyn
Starring: :
John Barrowman
,
Gareth David-Lloyd
,
Eve Myles
,
Kai Owen
,
Peter Capaldi
,
Paul Copley
No of Episodes: 1
First Broadcast: Mon 06 Jul 2009
Running Time: 58 minutes 26 seconds

Average Audience: 6.60 Million Average AI: 88
An ordinary day becomes a world of terror as every single child in the world stops. A message is sent to the governments of Earth: 'We are coming'. As a trap closes around Captain Jack, sins of the past return, as long-forgotten events from 1965 threaten to reveal an awful truth.